The success of NEoN festivals come down to 2 things. Firstly – the thought-provoking installations which highlight digital art from across the globe, secondly – the amazing assistance and dedication that volunteers put into the festival. We could not have the success that we do without their help.
Each year, NEoN take on a number of volunteers to assist in the delivery of the varying exhibitions and events that take place across the city. The volunteers range from students, individuals looking to increase their skills for employment, and of course, those who simply have an interest in the festival or digital art.
A first for NEoN, 2016 saw 2 international students come to the city of Dundee to develop skills for employment and increase their experience working in an events and festival setting. We're so proud of the work that the volunteers for NEoN 2016 produced that we decided to catch up with some of them to learn more about their experience and how it has shaped their personal or professional journey.
James Wood, a BSC Computer Games Technology student at Abertay University volunteered with NEoN for 2 weeks. He recalls his experience:
"Volunteering at NEoN was a wonderful opportunity to see inside the process of a digital art installation. The creators I worked with over the two weeks were inspiring and friendly. Since the festival I have begun to develop my own ideas and hope to collaborate on installations at some point in the future."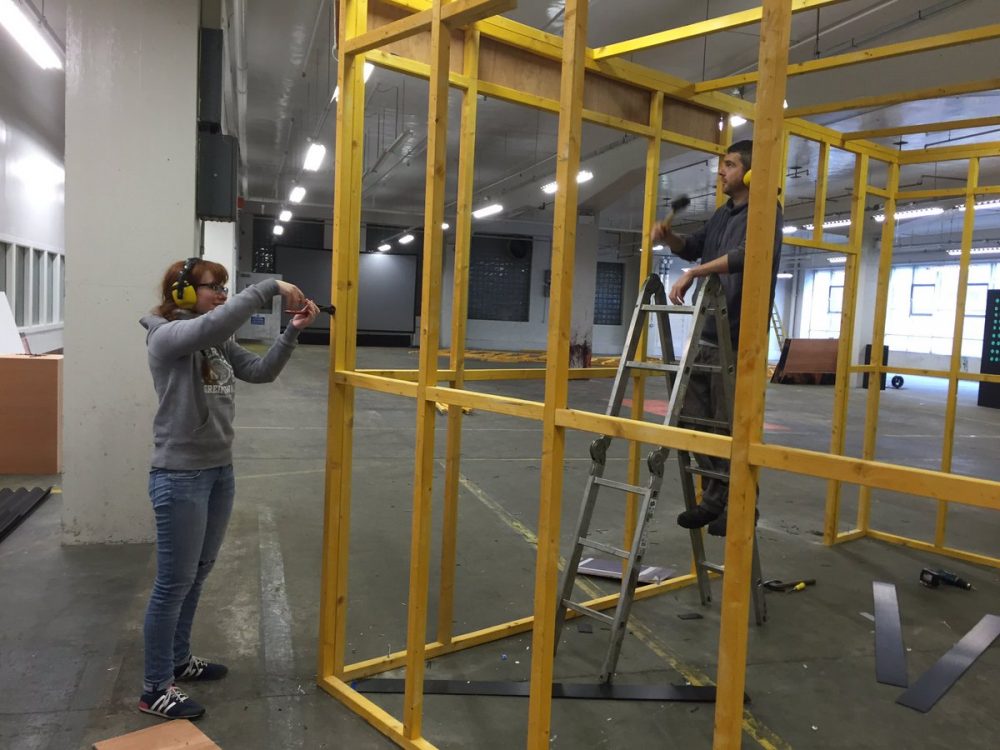 Kirsty Cameron, a Master of Arts Culture-Language-Media student at Europa-Universität Flensburg volunteered with NEoN for 3 months. She stayed with relatives in the city and took the opportunity to advance upon her knowledge of digital art for her University work. When asked about volunteering with NEoN she said:
"Volunteering with NEoN was a great and important experience for me. The people from NEoN (colleagues and other volunteers) were very friendly, welcoming and helpful whenever I needed their support. It was able to experience different fields of work, which was important for me since I wanted to have a look into different things. I was given some responsibilities whist volunteering with NEoN which was a great experience and not too daunting.

I carried out a number of different activities such as research, drawing plans of exhibition spaces, helping to build parts of the exhibitions and assisting artists at workshops. The things I enjoyed most were assisting the artists, helping out with the workshops, and liaising with visitors. It was really interesting to hear thoughts and experiences from attendees.

The whole team-experience was wonderful and I can only hope I'll have the chance to work with a team like those working on NEoN 2016 in any future job. For my university work the volunteering has given me a direction to focus on and the experience of taking part in an internship abroad has increased my self-confidence and skills set."
NEoN welcome volunteers throughout the year to assist with planning and marketing as well as to assist with the festival in November. If you would like to volunteer your time with NEoN, please do get in touch via [email protected]