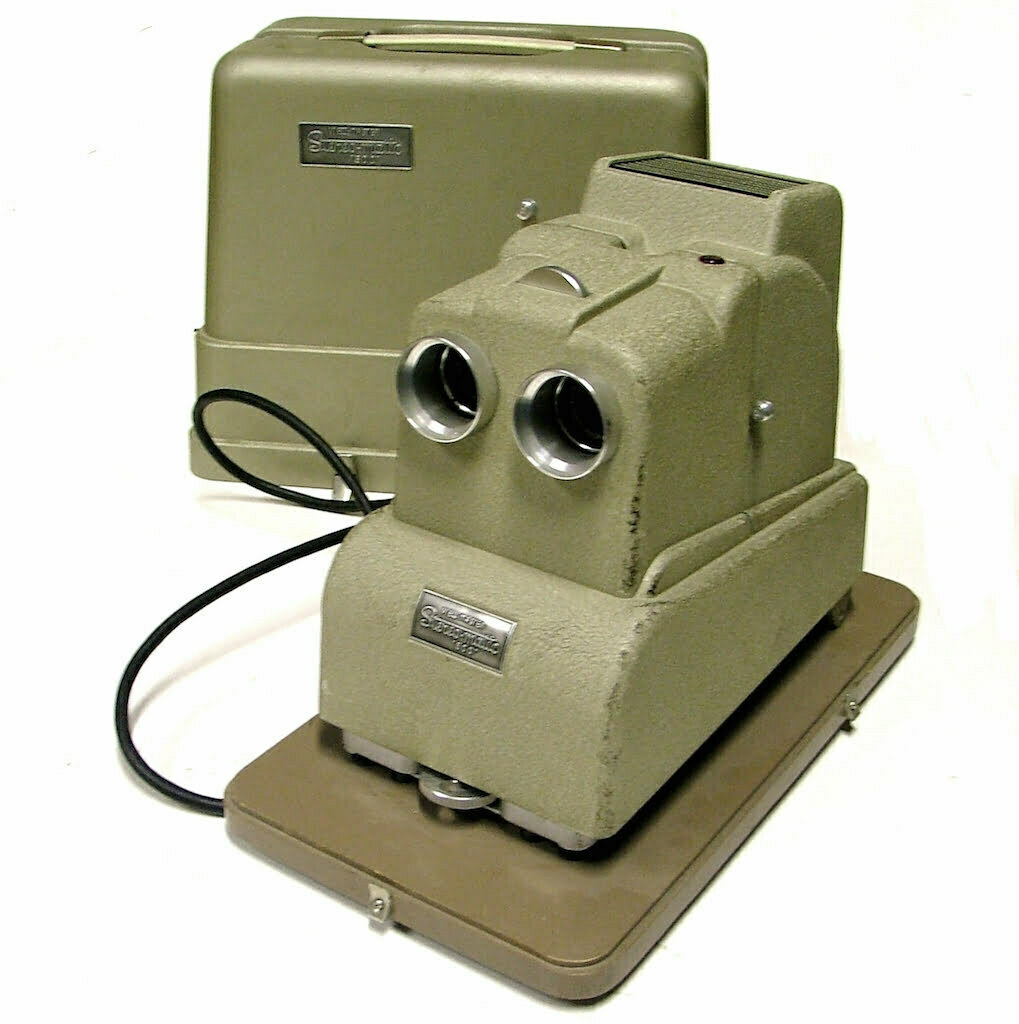 DUNUC 10335, equipment, 9210 Viewmaster Stereomatic 500 with carrying case for use with Stereoscopic Atlas of Human Anatomy. Anatomy Collection.
The Viewmaster Stereomatic 500 was donated to Museum Services by the Department of Physiology & Anatomy in 1993. It was created by Sawyer's Inc in the early 1950s for use with View-Master reels which they began marketing in 1939 from the Portland, Oregon based company. It was used with polarized glasses and a silver screen for stereoscopic projection of reels. Of course, the Stereomatic 500 could be used to project commercial reels as well, a fact not lost on avid collectors of such reels. The introduction of a camera that allowed amateurs to produce their own View-Master reels generated a lot of excitement among fans of the commercial reels, which at the time were dominated by scenic subjects.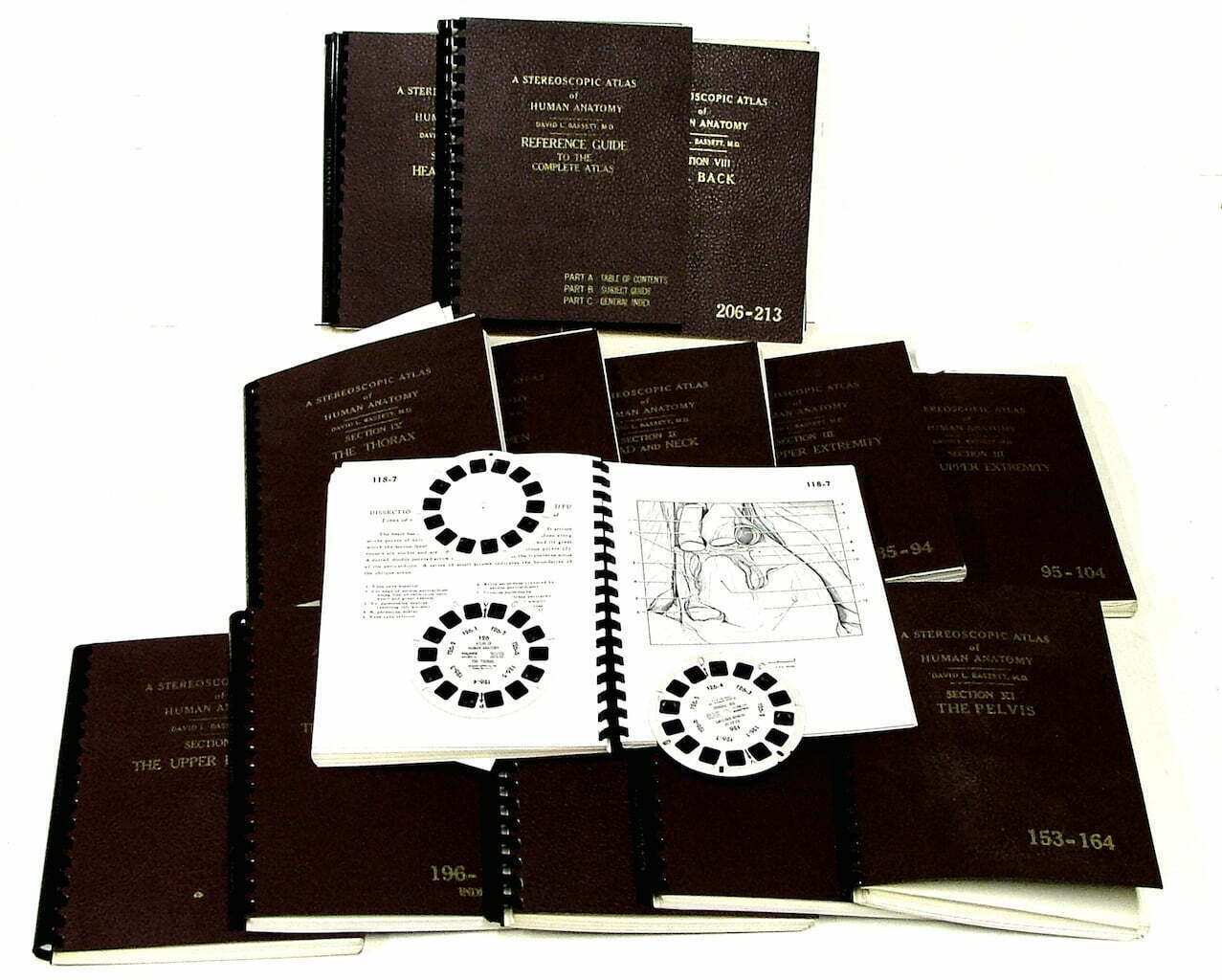 This Stereomatic 500 was used by the Department of Physiology & Anatomy to view the original Stereoscopic Atlas of Human Anatomy. Begun in 1952 and not completed until 1962, this series contained 221 View-Master Reels with 1,547 colour stereo views of dissections of every body region. Each stereo view was accompanied by a black and white labelled drawing and explanatory text, and the entire work was assembled into 23 printed volumes grouped into eight sections by body region. This massive project was the result of a cooperative effort between David L. Bassett, M.D., who performed the dissections and wrote the text, and William B. Gruber, the inventor of the View-Master system, who did the stereo photography. The Atlas was recognized worldwide as an excellent reference for serious students of Anatomy.
References:
Credit: Copyright University of Dundee Museum Services, www.dundee.ac.uk/museum