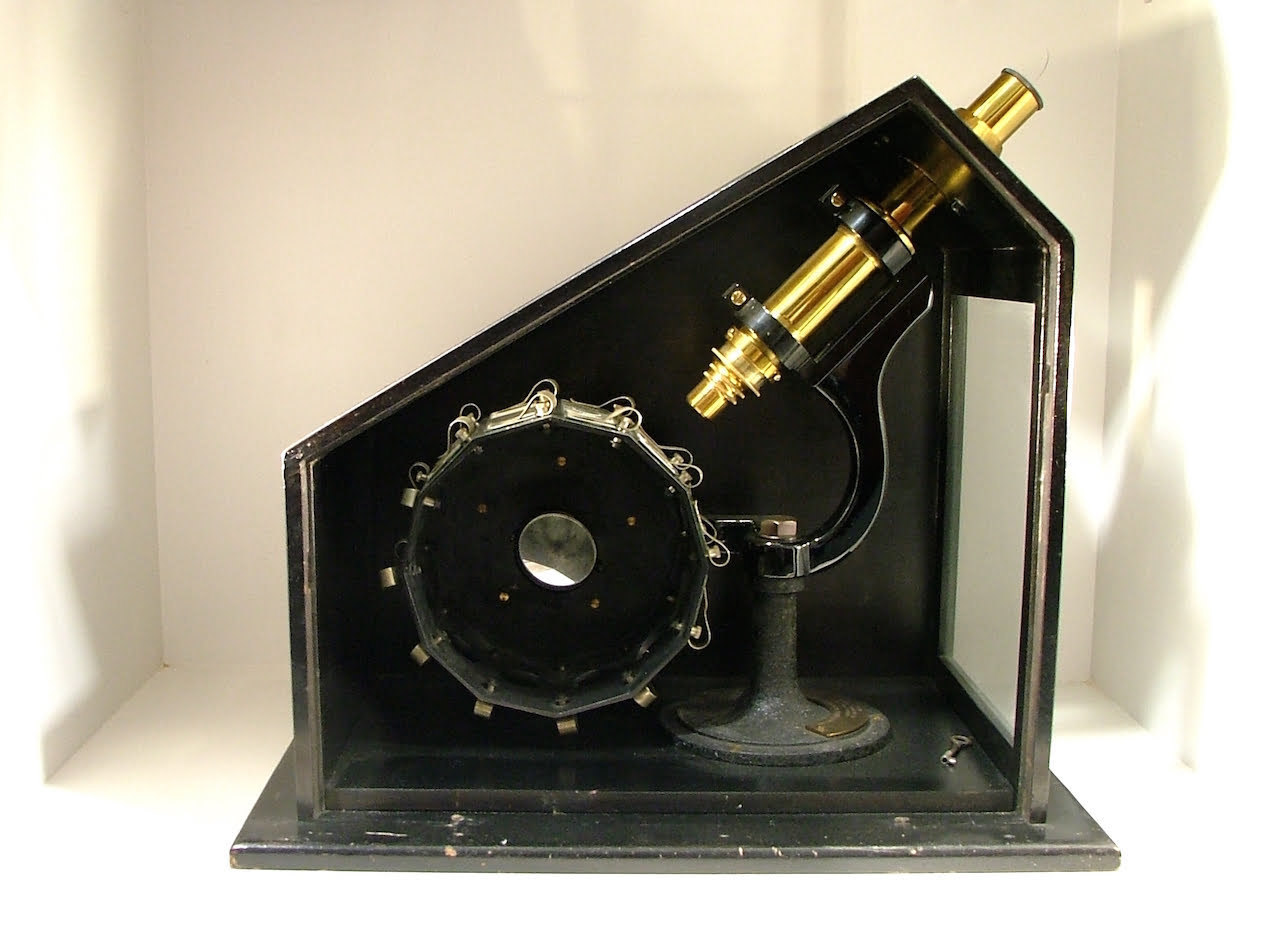 DUNUC 9160, instrument, Waterhouse Museum Microscope (for viewing multiple slides). Biological Sciences Collection. Donated to Museum Services in 2006.
The microscope had been found in good condition hidden away in a cupboard by head of department in the College of Life Sciences Cathy Caudwell, and was thought to have been used in the early 1900s, when the University of Dundee was part of the University of St Andrews. This brings about the exciting question of whether or not the microscope was used by D'Arcy Thompson, the first Professor of Biology at University College Dundee. Thompson also created the University's first Zoology museum, which makes it likely that he obtained the microscope for display.
The Waterhouse Museum Microscope was designed for the display of 12 microscopic objects on slides in a museum or exhibition. The microscope's design allowed for it to be left unattended without any worry of damage to both the microscope and the objects. The microscope itself is in a dust-proof mahogany frame with three glass windows and the slides sit in a revolving stage, making it very easy to go from side to slide.
References:
Credit: Copyright University of Dundee Museum Services, www.dundee.ac.uk/museum