Each year NEoN's festival has a curatorial theme and this year we are exploring Asia to deliver this year's theme: North East of North Asia – exploring digital art in Japan, China, Korea and Japan.
While researching North East of North Asia, we discovered that June 18th is officially International Sushi Day – an annual occurrence which appreciates the Japanese food.
To celebrate International Sushi Day 2015, team NEoN have compiled a list of our favourite sushi to gorge upon on this magnificent day.
California Roll
California rolls are Makizushi (rolled sushi) which are usually made inside out containing cucumber and crab meat or seafood sticks along with avocado. As the name would suggest, this type of sushi originates from California – created by Los Angeles sushi chefs in the 1960s, the California Roll majorly influenced the global popularity with sushi.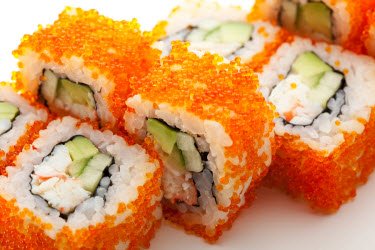 Nigiri
Nigiri are two pieces of rice with a topping – usually fish including salmon, tuna or other seafood such as octopus, eel or squid. Great for beginners to try if you are already a fan of salmon or prawns, nigiri is easy to eat and is a simple yet delicious treat.
Temaki
Temaki are seaweed cones filled with rice and a choice of fillings – typically crispy salmon skin, California (crab), or a vegetarian option. A typical Temaki roll is about 4 inches long and is advised to be eaten as soon as it's made to avoid the ingredients dampening the Nori seaweed cone.
Bento Box
You have not lived until you've ordered a bento box from a sushi restaurant or takeout. Bento boxes are a meal combination which includes rice, meat or vegetables and sides which come in a box shaped container. They're extremely convenient and perfect for anyone new to sushi or when you can't decide what to choose.
Now that we've made you hungry, check out the following Dundee based sushi establishments to satisfy your sushi cravings.

Oshibori
Traditional sushi restaurant located on Nethergate. The kitchen use high quality ingredients to deliver an authentic Japanese dining experience and there's even a section of the restaurant with floor seating to make you feel as though you're in Japan.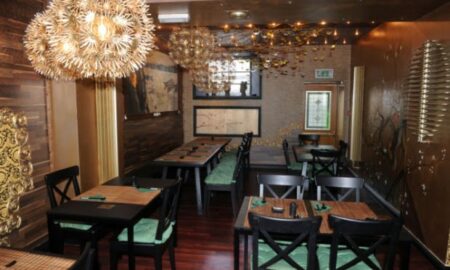 Kobee
Kobee is a new restaurant next to Dundee's waterfront development. The restaurant has a wide variety of food on the menu including steaks, seafood and sushi meaning that there is something for everyone to enjoy. They also have the option to pre-book a Teppanyaki dining experience where their chefs can cook your meal right in front of you using a Japanese iron griddle.
Jushi – Juice and Sushi bar
Jushi, situated on West Port is the perfect place to get a quick takeaway sushi and smoothie. With prices starting from 55p per roll, it's a very affordable sushi option.
Jushi also offer sushi platters for events and conferences to provide an alternative solution to the traditional options of sandwiches one would expect as well as vegan sushi options which means that it caters to all dietary requirements.