As we're letting our creative juices flourish behind the scenes to plan NEoN 2017 and beyond, we're reflecting back on NEoN's evolution. Having successfully executed 7 thought-provoking festivals and delivered an exciting series of pop up events, we felt it'd be brilliant to round up 7 installations, exhibitions and celebrations we're proud to have under our belt. This of course was no easy task, with so many activities providing innovative responses to our annual themes, we found it tricky to whittle them down to just 7 – we wanted to include them all!
Knifeandfork: Oh Dear Me – 2016
With lots of people still chatting about our 2016 festival, it seems hard to believe that we took over the Blackness Industrial area of Dundee and beyond 4 months ago! An event we were very excited about was American artist collaborative, Knifeandfork's Oh Dear Me. A series of brass players from Red Note Ensemble plotted themselves along a winding path in the Blackness Industrial Area of Dundee. Visitors were then invited to type a message into a computer which would encode fragments of The Jute Mill Song (Oh Dear Me), a folk song written about 1920 by Dundee mill worker and labour activist Mary Brooksbank. Sounds was passed from musician to musician, and their messages were decoded on a terminal – with some of the messages changing their meanings.
Ei Wada: Sounds from Stripes – 2015
We were thrilled to welcome Ei Wada to the city of Dundee for his UK Premiere of new work commissioned by NEoN! Launched in the Visual Research Centre, DCA – Ei Wada used old electronic instruments and computers to create multiple instrument performance arrangements and installations. The commission, supported by New Media Scotland's Alt-W Fund, invited attendees to wear striped clothing to create sounds by walking, running or jumping past equipment which captured the stripes and turned them into noise.
Sound Narratives Creative Workshop – 2013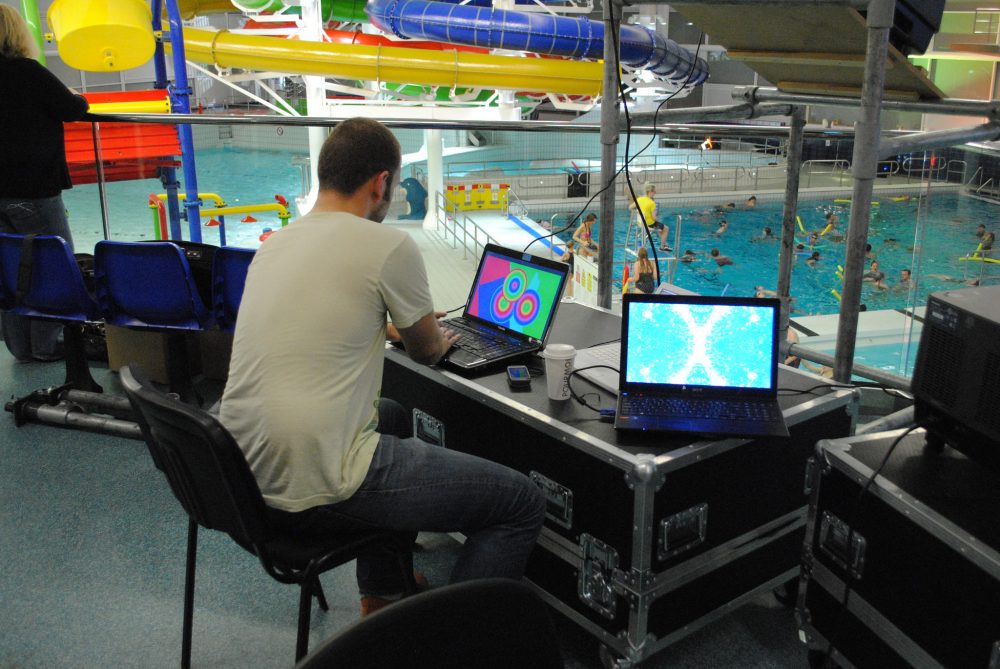 NEoN transformed Dundee's Olympia Swimming Pool into an engaging, collaborative piece of art and sound in an installation by artist Joel Cahen. Inspired by Sir David Brewster's invention of the kaleidoscope in 1816, attendees were able to hear the audio underwater first hand. As sound travels 4 times faster underwater, a fascinating audio display is revealed with a clear sound and, for those who donned their swimming costume, the event was a surreal experience.
NEoN 2009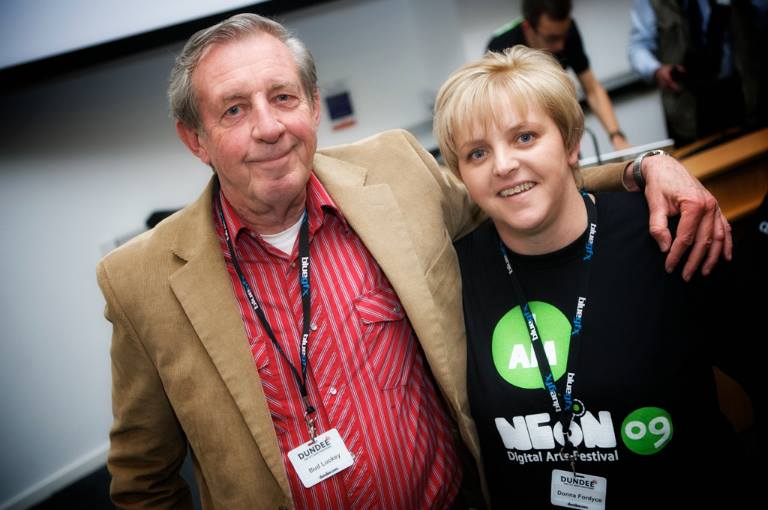 Whilst technically a whole series of events, the first festival in 2009 was over the course of an afternoon whilst we dipped our toes in Dundee's digital arts sector. On the day we invited attendees to join us to play games from major publishers and Dare To Be Digital's 2009 winners. We also had an exhibition of games characters by 4J Studios and Realtime Worlds as well as digital arts projects by Yann Seznec, Tom De Majo, Colliderscope, Dundee Medical School, Derek Linton and Abertay Computer Arts students. Posters and photography by Super Fly, Ross Cairns and Tommaso Lanza embraced digital arts and gaming.
We didn't stop there though – in an exclusive lecture Bud Luckey, a member of the Pixar team, shared his concept drawings for family favourite films including Cars, Boundin' and Toy Story as well as several classic short animations created for Sesame Street.
NEoN Characters – 2010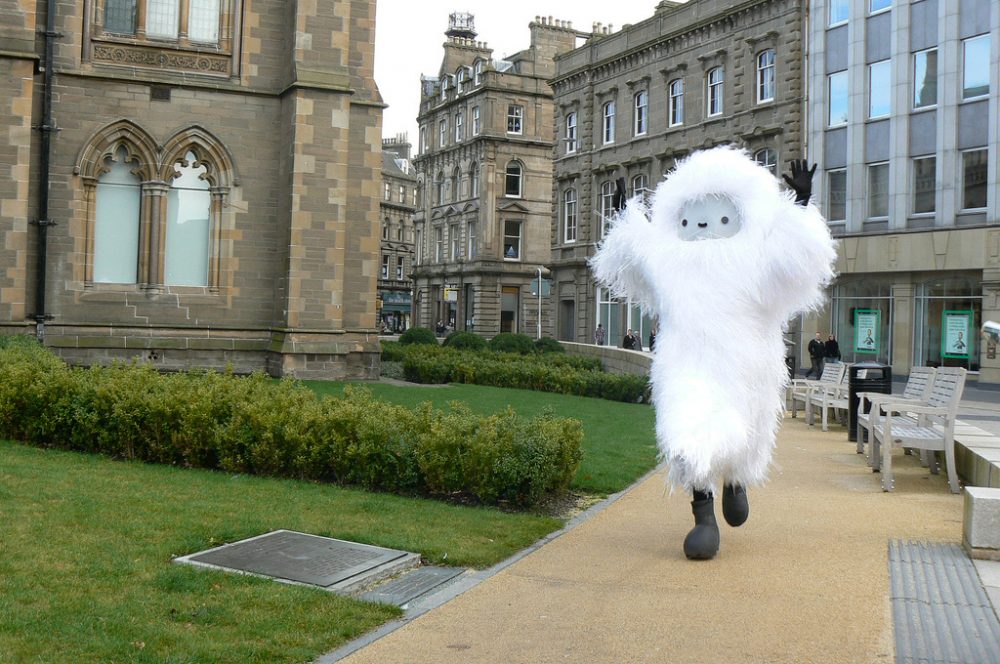 With 'character' taking the theme of our 2010 festival, we were super excited to work with Berlin-based Pictoplasma to bring submissions for characters to life. Launching a competition for people to create characters which would be brought to life, we were blown away to receive over 5000 entries from across the globe. Thrilled that so many people took the time to think about the festival and create their own designs, we decided to give the characters a guided tour of our city.
Party in the car park – 2010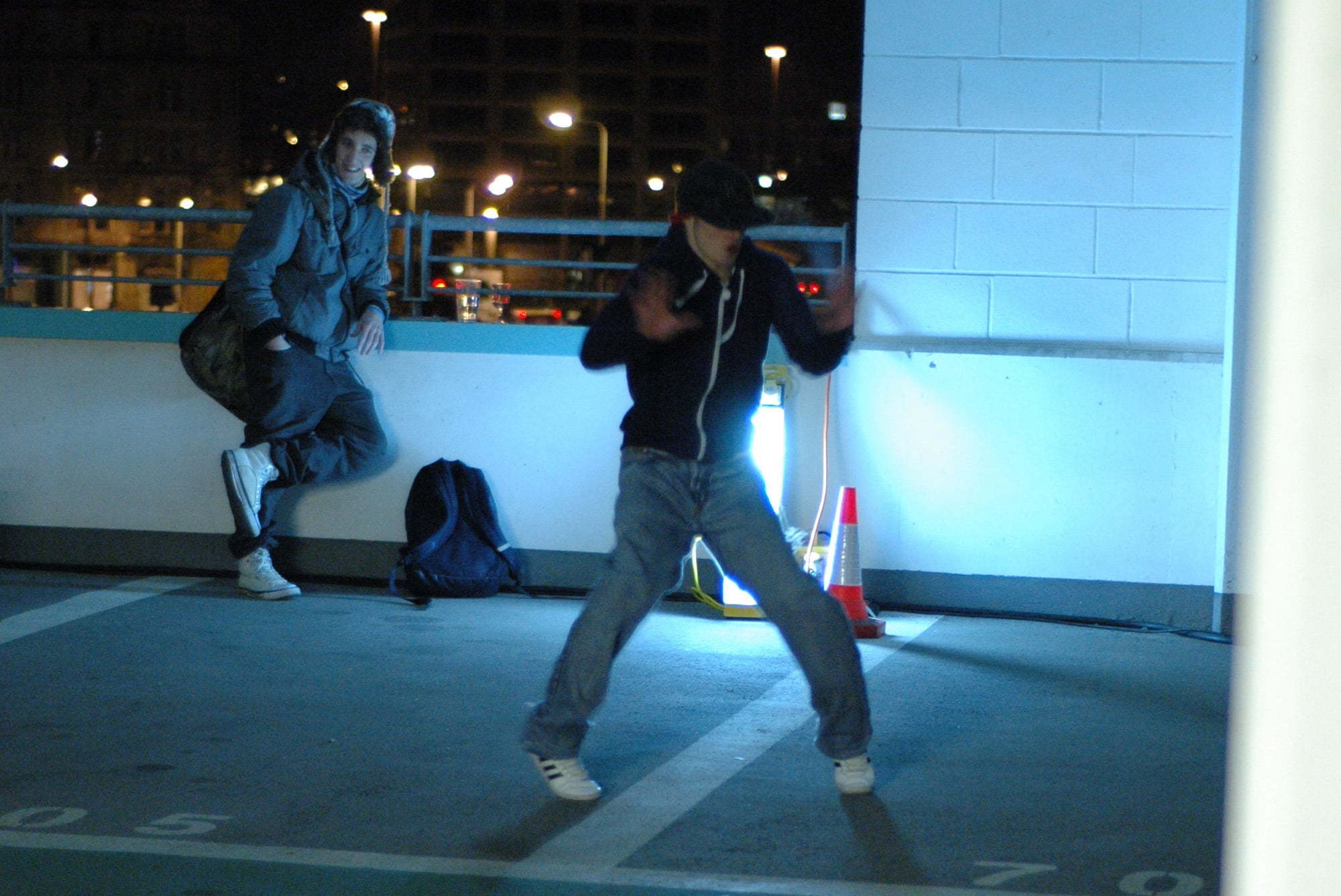 Car parks can sometimes be uninspiring to look at. Granted, they provide an excellent service to their users, but we wondered how we could inject some life and creativity into these day-to-day services to engage with people in a different way. That's where our car park party idea came from! Quick to set NEoN apart from other festivals in the city, we brought performers, musicians and culture to a multi-storey car park in the centre of Dundee.
La Lumière – 2011
For our 2001 finale, we combined LED's, movement, sound and image to bring to life one of Dundee's most loved landmarks, The Law. Bringing together 60 local dances, the performance saw glowing hands moving to an original score produced by local musicians Andrew Mitchell and Raz Ullah. Choreographed by Lesley Farquhar and Clare Brennan, the evening responded to the festival theme of collaboration and the nature of complex patterns created from interaction.
Did we include your favourite event? Let us know which NEoN activities you've loved over the years!