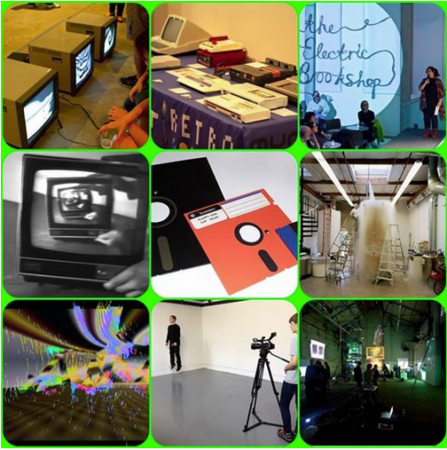 NEoN Digital Arts is over for another year and the team would like to extend a heartfelt THANK YOU to all involved in making this, its 6th edition, such a resounding success. Next year's festival is already looking very exciting indeed with the news that NEoN will benefit from New Media Scotland's Alt-W award to bring internationally renowned Japanese sound artist Ei Wada to Dundee to create new work!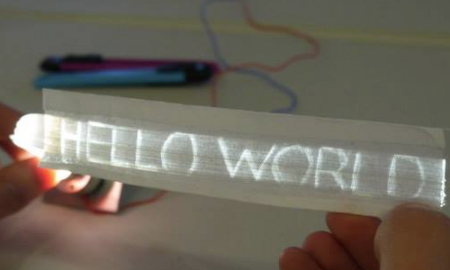 NEoN 2014 launched with a fibre-optic wearables workshop led by Dr Sara Robertson from DJCAD and devised in association with Creative Dundee. Held in the historic building of Dundee Arts Society, participants made their own piece of wearable art by manipulating strips of fibre-optic cable with scalpels, scissors, electrical tape and LED lights.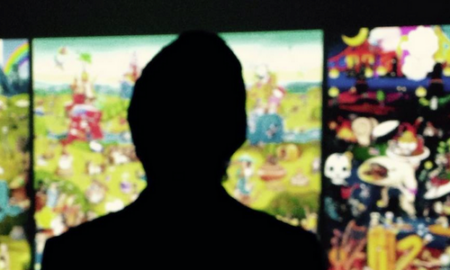 The launch of NEoN's flagship exhibition, 'Coded After Lovelace' saw hundreds of visitors come to the Hannah Maclure Centre to view eye-popping works of art by leading female artists including Lillian Schwartz and Claudia Gannis. Curated by Nora O' Murchu and Faith Holland, Coded After Lovelace seeks to highlight the often ignored contribution that women have made to digital art. The exhibition runs until March 6th 2015.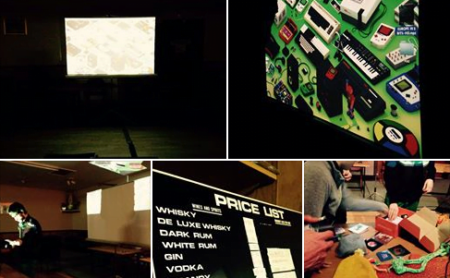 Day two of NEoN 2014 was dedicated to Chiptune Music with a screening of 'Europe In 8 Bits', held in another esoteric venue, Club Romano – a social club for the Italian community since the 1960's. The highly enjoyable and informative film documents the huge network of musicians who hack, re-purpose and rebuild old game consoles into new and innovative musical instruments. After the screening the audience were treated to a mind-blowing set of 8-bit beats and bleeps generated by Edward Shallow on his trusty Nintendo Gameboy.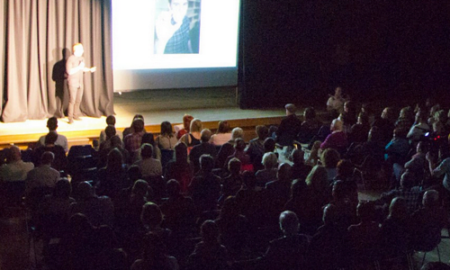 The first ever Pecha Kucha night in Dundee formed a centrepiece of the 2011 NEoN Festival and on day three of NEoN 2014 the  team worked with Creative Dundee again to bring this ever-popular event to the city. Speakers from the festival programme gave inspiring and original talks on a variety of topics ranging from the best things on the internet to preserving Gaelic traditions in a digital age.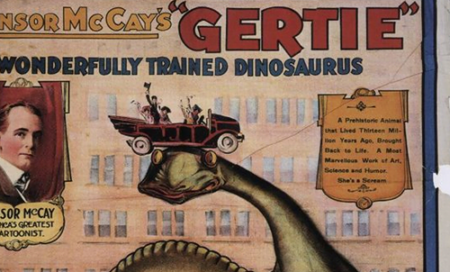 Day four of NEoN 2014 was highly special for Dundee as it saw the first ever Electric Bookshop event in the city, held in the intimate surroundings of Folk Cafe. The audience learned of chalk talks, Gertie the Dinosaur, Austenesque webcomicing and what happens when you mash up Ishihara Colour Blind Test Plates, words from William Blake, Aldous Huxley and Tom Wolfe and tactile textures derived from Braille. A wonderful evening all round and hopefully the first of many Electric Bookshop events to come.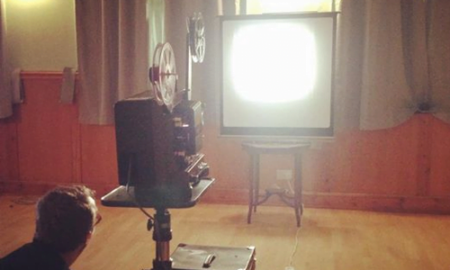 Day five of NEoN 2014 was dedicated to media art from the 60's, 70's and 80's with a screening of various pieces in their native formats. The Nilupul Centre was transformed into a museum of 16mm projectors, video recorders and old PC's with CD-ROM artworks. The artworks and technology were provided by REWIND, an international research project dedicated to documenting and preserving media art.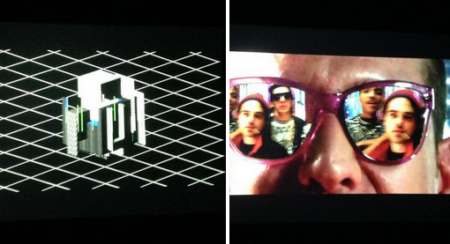 Day six was packed with events, starting with a mini-symposium on futureproofing digital art followed by an illustrated artist talk on cryogenics and culminating in a screening of digital and GIF works from around the world. All in all it was a thoroughly inspiring, thought-provoking and fun day!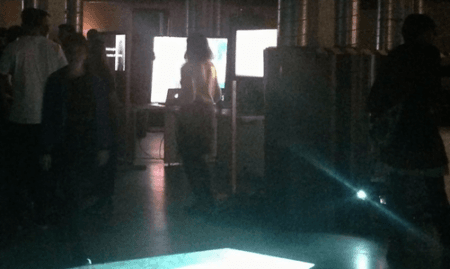 The spectacular finale was another first for the city, bringing the internationally – renowned pop-up exhibition Bring Your Own Beamer to Dundee. Curated in association with Yuck n' Yum, the evening saw an industrial space illuminated floor-to-ceiling with mind-blowing artists videos, projected from all angles and onto every surface. Limited-edition zines were made on an hourly basis that documented the whole event while dj's provided a thumping soundtrack to the proceedings.
As well as the main events Dundee University Museums ran a daily online 'technology object of the day' blog; young people from DCA's TV21 project spoke about their new film-making projects and there were associated exhibitions from Thomson & Craighead, William Latham and Oliver Mezger in other venues in the city. Altogether this was a fantastic edition of NEoN and it is now firmly established as a highlight of Dundee's cultural calendar. Here's to next year!