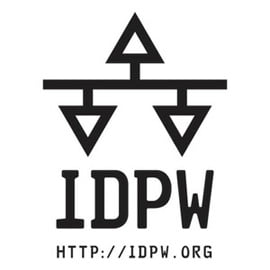 As our NEoN 2015 festival is in full swing this week, we decided to give you all a sneak peek at one of our events, by interviewing the group IDPW who are working with us to produce our Internet Yami-ichi on Saturday 14th at Bonar Hall between 2 and 6pm.
A Yami-ichi is an internet black market led by an artist group named IDPW (I.D.Password). The group produce a flea market for buying and selling internet-ish things – it's up to you to interpret the "–ish" part. From experience, the black market works best if you keep an open mind and a loose definition of what constitutes as "internet-ish".
A mixture of Scottish and Asian work will be available for sale at the Yami-ichi happening during our NeoN 2015 programme of events.
Can you give us some background information about yourself?
On our website http://idpw.org/ (I.D.Password: affectionately known as "I Pass"), we identify IDPW as "a secret society on the internet that goes back more than 100 years".
Unfortunately, that's all we can say. We have no obligation to talk about further information because we are a "secret society", however we can say that IDPW has been acting vigorously since the art unit called 'exonemo (produced by Kensuke Sembo & Yae Akaiwa)' moved from Japan to Fukuoka, a city in the South of Japan from in 2012.
Based on the link between the internet and real-time, we've been organising monthly parties and developing meaningless softwares in an elaborate way of entertaining participants. "The Internet Yami-ichi" is the grand sum for them.
What is the most interesting object that has been available at a Yami-Ichi event?
Everything is very interesting. However, if we had to choose one, it would be 'Stones with the 3D Scan Data' created by Tomorrow Shark (Tomoya Watanabe) – a member of IDPW. He sold stones with 3D scan data of the stones which he had picked up just around the corner. This work was sold at Internet Yami-ichi and proved to be very popular so everytime it was available, it sold out straight away.
For more detail, please watch the below video produced by Tax Gull (Shingo Ohno) from IDPW, with Wieden+Kennedy Tokyo, named 'Back Streets of the Internet'.
How did winning the 'New Face' award for the 'Whatever Button' in 2012 impact on your work?
The Whatever Button is an application created by Gray Sea Star (Shunya Hagiwara) for fun. It allowed Facebook users to hit 'whater' on a status that they didn't find interesting. First, we received a huge impact by winning the 'New Face Award', because we are a group which promotes a history of "100 year-long activity".
After winning the award, IDPW was better known and we found it easier to promote our work including the understanding of the Internet Yami-ichi. We think this is because winning the award promored IDPW across all of Japan.
Can you explain what a 'text party' is?
As we said, IDPW has been organising a party every month in an elaborate way using the "internet". At first, we used our place in the city of Fukuoka, but as the time went on, the internet became more and more popular. Finally, our parties moved to 'Google Docs' and we have hosted a number of parties there. Google Docs allows 50 people to edit a document at the same time while 200 can browse the document at the one time, so it was an ideal platform to host our parties. The idea of allowing 50 participants to type freely on a document seemed like party indeed!
For the sake of having too much people, a system was put in place that dropped all editors of the text party half way through, and it was very fun to see each party's atmosphere change as we produced a document, spreadsheet, presentation and drawing allowing for 4 individual parties.
Participants of each party were acting in real-time, chatting as if they were in an online chat-room, building up sites using ASCII art, putting their favourite GIF on the document, and so on.
Surprisingly enough, we found people started hitting each other – they kept on writing onomatopoeias like 'BAM!' or 'POW!' throughout the party!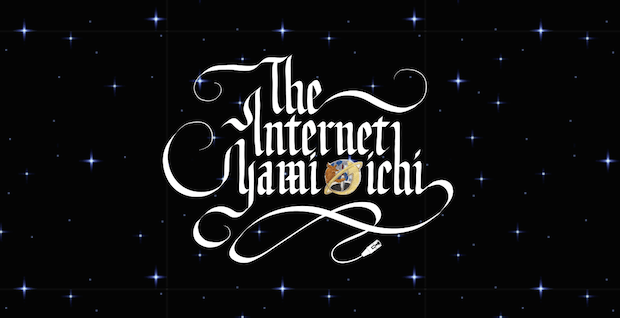 Do you think that the internet is viewed differently in the UK than in Asia?
As far as we have experienced it in Berlin or Brussels, people have political awareness on the internet and they seem to raise the awareness of counter power, invasion of privacy consciousness of liberty.
On the other hand, we are actually experiencing an easy-going atmosphere on the internet and enjoying the world wide convenience it has. Obviously, it doesn't mean that all over Europe and the U.K the internet is viewed in the same way – it's the same situation throughout Asian states.
What are you looking forward to most about NEoN 2015?
From our experiences of Internet Yami-ichis throughout the world, it depends on the location which differs a little bit on how the "internet" is defined, even though we are globally using same system throughout everyday-life.
We are very excited to see what happens in Scotland and how people in Scotland perceive the internet. We are also looking forward to meeting our new friends in Scotland as although we can make conversation on the internet easily, we believe the impact of face-to-face communication never changes.
Thank you for taking the time to taking part in this interview, we look forward to welcoming you at NEoN 2015 in November.
 Thank you for your questions.