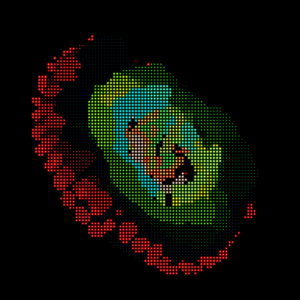 Exhibition, Installation
---
Spectral Constellations is a series of generative animations, driven by scientific data of young stars. →
Mills Observatory
Glamis Road, Balgay Park, DD2 2UB

Wednesday 10 November - Thursday 23 December

Winter Opening hours: Monday to Friday – 4pm – 10pm; Saturday & Sunday – 12:30pm – 4pm

The work is highly visual with no text. The venue has disabled access, an induction Loop, disabled parking, accessible toilet.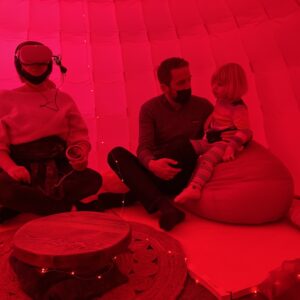 Exhibition, Highlights, Installation
---
Camille Baker will present her new work INTER/her, a new multi-sensory, immersive art installation. The work explores the psychological issues of womanhood and the sense of self. →
Overgate Shopping Centre
Dundee DD1 1UQ

Wednesday 10 - Saturday 13 November, 10:00am - 4:00pm

Overgate Centre https://www.overgate.co.uk/accessibility/.

The artist will be available to provide on-site guidance.