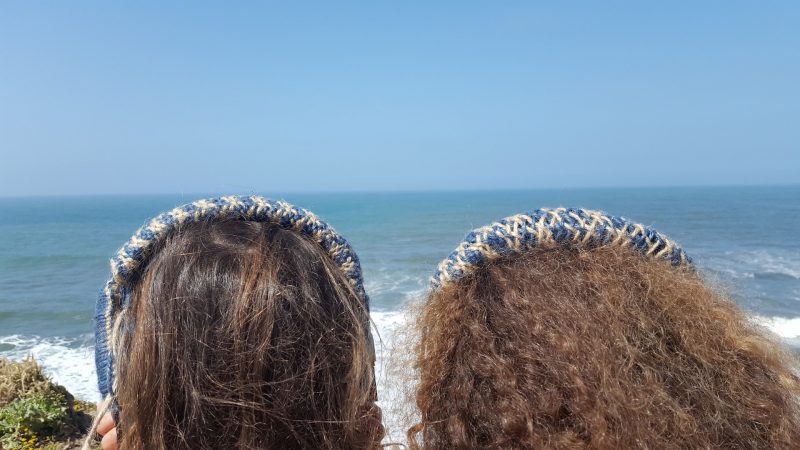 Whale by Yolande Harris
20 – 28 May 2017
In Whale (2017) oceanic voices – bowhead whales, bearded seals, beluga whales, and narwhals – speak directly into our ears from ice-covered arctic waters. They become the agents, the guides, the voices of knowledge beyond our immediate experience. The Whale headphones are roped with local Dundee jute using a Celtic 16-strand hollow braiding technique. The cultural lives of cetacean and human species are complexly intertwined – these are the voices of the same beings that fueled the whaling and jute industries of Dundee and they continue to be affected by the current crisis of global climate systems. Whale simultaneously invokes Dundee's past as a centre for the whaling industry and increases our awareness of the new cultural industries replacing it here on the waterfront.
With thanks to Kate Stafford, University of Washington, for the marine mammal audio recordings.
Available for collection at Discovery Point. Allow 30 minutes
Mon-Sat 10am-5pm; Sunday 11am-5pm, Last admission 1 hour prior to closing.
Discovery Point, Riverside Drive, Dundee DD1 4XA
____________________________________________________________________
Yolande Harris (UK/NL) is a US-based artist and scholar engaged with sound, its image and its role in relating humans and their technologies to the environment. Her artistic research projects consider techniques of navigation, sonification of data, sound worlds outside the human hearing range, and underwater bioacoustics.
____________________________________________________________________
This work is free to experience (however you will be asked to leave an ID while you borrow the headset). Does not include admission to RSS Discovery.
As part of  NEoN Digital Arts Festival 2017 Media Archaeology pop-up programme for Scotland's Year of History, Heritage and Archaeology. With the support of Creative Scotland.